来源:http://sh.zhongkao.com/e/20120412/4f863cf24c383.shtml 作者:http://files.eduuu.com/ohr/2013/05/08/145308_5189f6544c93d.rar 2013-05-08 14:53:50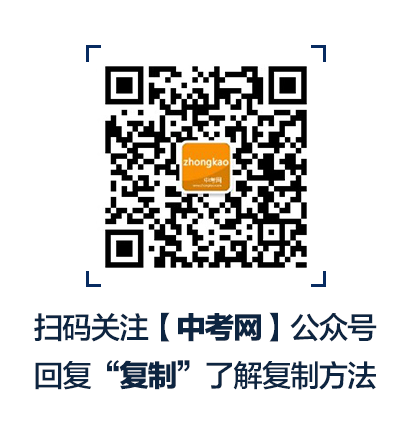 浦东新区2012年二模英语试卷听力文字和参考答案
Part 1 Listening (第一部分 听力)
Ⅰ. Listen and choose the right picture (根据你听到的内容,选出相应的图片): (共6分)
1. The new school buses are so welcomed by local students in Chong Ming Island. (B)
2. Even in his sixties, the old man runs twice a week to keep fit. (E)
3. January and February are the coldest time of the year in our city. (C)
4. Jeremy Shu-How Lin, a rising star in NBA, graduated from Harvard in 2010. (F)
5. It's not good for you to do homework while you are listening to the music. (A)
6. Julia said that she liked the Dinosaur Jungle most and she would go there again. (G)
Ⅱ. Listen to the dialogue and choose the best answer to the question you hear (根据你听到的对话和问题,选出最恰当的答案): (共10分)
7. M: Will Mary be able to join us for the party?
W: She won't. She's going to a concert.
Q: Where will Mary go instead? (A)
8. M: Have you seen the film "2012"?
W: Yes, it's so wonderful. You will be amazed at the special effects.
Q: What does the woman think of the film "2012"? ( B )
9. M: What did Ben tell you just now, Julia?
W: He said to me that he would take Becky to Hollywood during the holiday.
Q: Who will go to Hollywood with Ben? (A)
10. M: Excuse me, I'm Philip from Youth Post. Would you please tell me how often you watch English programmes?
W: English programmes? You know, I will attend the Senior high school entrance examination in June. I haven't been allowed to watch TV for years.
Q: How often does the girl watch English programmes? (B)
11. M: Janet, what is your favourite television programme?
W: It's Best Friends.
A: Wow, I love that programme too. My favourite character is Jeff.
Q: What's Janet's favourtite progamme? (C)
12. M: How nice! Did you go out for a trip during the Spring Festival?
W: Yes, I went to Beijing with my parents. This is one of the photos we took there.
A: Travelling's always interesting, isn't it?
Q: What are they talking about? ( D )
13. W: You look tired and sleepy. What's the matter with you, David?
M: I've been reading "The Adventures of Tom Sawyer" the whole night. It was really interesting.
W: Well, I think you'd better go to bed early tonight.
Q: Why did David look tired and sleepy? ( D)
14.M: Alice, may I have a look at your new iphone?
W: Sure. It's a Christmas present from my cousin Peter.
M: Sounds great. I will buy one if I win my scholarship in the reading contest.
W: Come on, I'm sure you will win.
Q: Who bought the iphone for Alice as a present? ( B)
15. M: I'm terribly sorry I'm very late, Mrs. Smith.
W: What has happened, Tom?
M: My bus had an accident on the way and it crashed into a book store.
W: My goodness! Did you hurt yourself?
Q: What happened to Tom? (C)
16. M: Good morning, I want some information about flights to London next Tuesday.
W: Well, there are three flights in the morning and two in the afternoon. Here's a timetable.
M: I'd like a ticket for 7:15 P.M., please.
W: Sorry, all the tickets for this flight are sold out. What about 7:15 A.M.?
M: Mm, that will be all right.
Q: When will the man leave for London? ( C )
Ⅲ. Listen to the passage and tell whether the following statements are true or false (判断下列句子是否符合你听到的短文内容, 符合的用"T"表示,不符合的用"F"表示):
The story of Harry Potter happened in an ancient castle, so many teenagers dream about living in an ancient castle. These dreams may include beautiful silk dresses, delicious food, servants and of course, magic. However, real life in an English castle was not easy. With thick stonewalls and high towers, castles were noisy places with an unpleasant smell. Horses, cows, chickens and sheep walked free. Soldiers practised sword fights every day. And children of all ages played around them. Castles did not have central heating; the only heat came from the fireplace. Even in summer the castle was cool. People living in the castle had to use blankets to keep warm while at work.
Life during the Middle Ages began at sunrise. Servants lit the fire, swept the floor and cooked the morning meal. After dinner, everyone continued his or her work. the owners of the castle sometimes took his guests hunting or shooting. His wife spent much of the day watching the servants work, as well as cooks working in the kitchen. Supper was simple and eaten late, just before bedtime.
You may find some old magic books in a castle as Harry Potter once did. Read them before you go to bed, because when you fall asleep , the magic of castle life may appear before your eyes.
17. T 18.F 19.F 20.T 21. F 22. F 23. T
Ⅳ. Listen to the dialogue and complete the following sentences (听对话,完成下列内容,每空格限填一词):
M: Welcome to Shanghai, Kelly. We're always glad to see you here.
W: Thanks. I always enjoy my visit here very much.
M: Last time you came, you were only here for 20 hours. Are you staying longer this time?
W: Yes, I'm staying a little longer than last time. Fourteen days, in fact, I leave on 19th for Sydney.
M: And you're here to buy some clothes, aren't you?
W: Yes. Shanghai is called a Shopping Paradise in the world, so after my concert, I'm planning to do a lot of shopping. And I have a Chinese designer here, so I have to visit here often.
M: What changes have you noticed in Shanghai?
W: Well, the biggest difference is the building! It's as if a magician had waved his wand. The same street is now lined with highrises, apartments and shopping malls.
M: Yes, Shanghai has changed a lot! Were you pleased with the sales of your last CD?
W: No, not really. Even if I thought the CD was a really good one, it sold worse than I had expected. I'm hoping the next one will sell better.
M: Kelly, a lot of teenagers see you as a kind of role model. What do you think of it?
W: It's quite a responsibility. These days I feel I should be more careful about what I say and do. I don't want to be a bad example.
24. visit 25. 14/fourteen 26. plans 27. biggest 28. sold 29. model 30. careful
Part 2
V. 31. A 32. C 33. B.34. C 35. B 36. C 37. C 38. A 39. D 40.D
41. B 42. C 43. C.44 A. 45. B 46. C 47. A 48. D 49. D 50. C
VI. 51. D 52.H 53.A 54.I 55.F 56.E 57.B 58.C
VII. 59. my 60. twentieth 61. director 62. importance
63. decide 64. gently 65. attractive 66. joy
VIII. 67. don't have 68. did she 69. too...to 70. was chosen
71. How often 72. to have 73. take place
Part 3
Ⅸ. A) 74. D 75. C 76. B 77. D 78. C 79.A
B) 80.B 81.A 82.D 83.C 84.B 85.C
C) 86. appeared 87. regular 88. exactly 89. length 90. various 91. through/toward(s)/to 92. owned
D) 93. Yes, they will.
94. At the age of 7, 11, 14 and 16.
95. Boys should be taught English in single-sex classes.
96. A mix of the genders.
97. Because they realized that the girls are better than them. / Because the teaching style may be more appropriate to girls.
98. Any reasonable answer is acceptable.
Ⅹ. 略
   欢迎使用手机、平板等移动设备访问上海中考网,2019中考一路陪伴同行!>>点击查看